This week I'm doing a throwback to this past summer.  We went on a boat tour of the Tahquamenon River in Michigan's Upper Peninsula.  These deer were cooling off at the shore of the river, and I happened to have a long lens ready.
Happy Thanksgiving to everyone celebrating this weekend.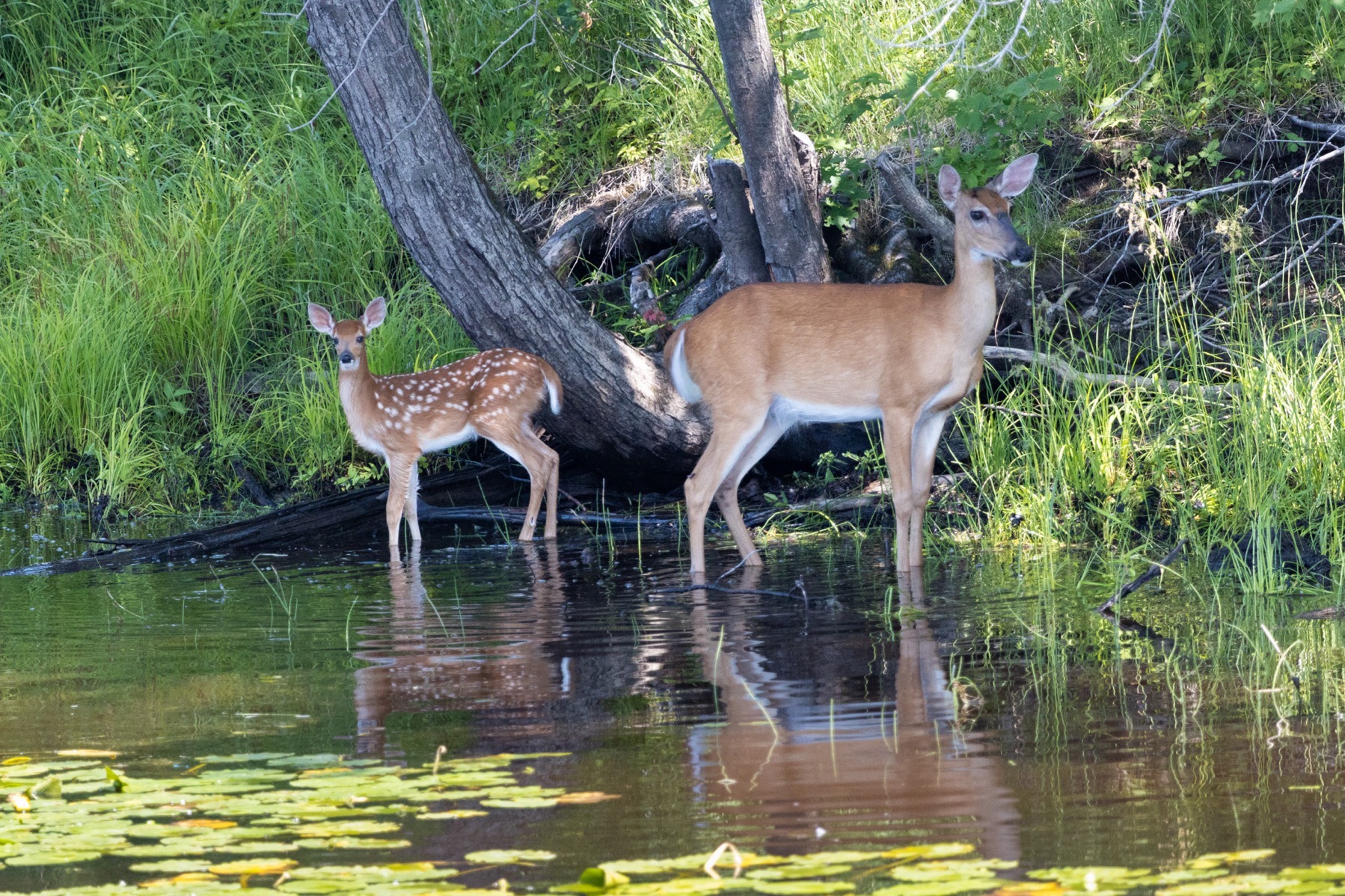 Gear:  EOS R, EF 100-400mm f4.5-5.6L IS.