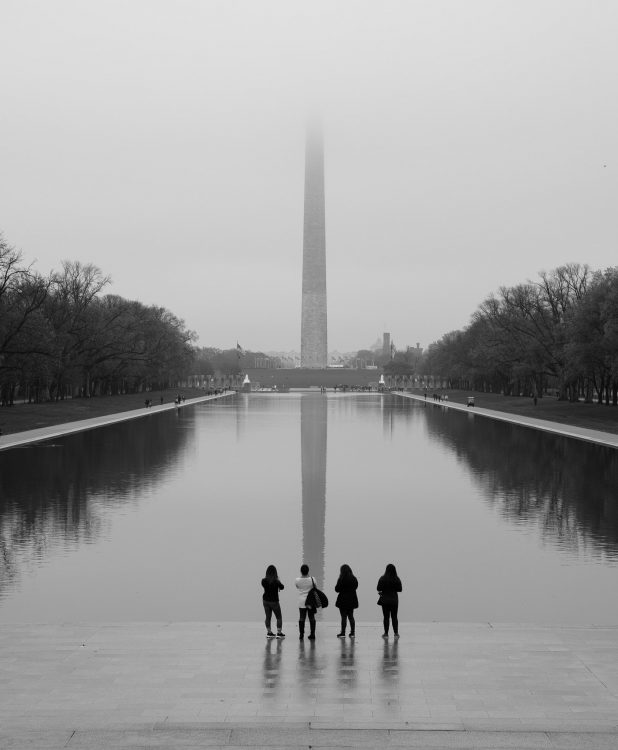 DC 1/ A few weeks ago, we took a trip to Washington D.C. ⠀
⠀
The first morning we went out to see the monuments. The Lincoln Memorial was first, but when we got there, I turned to see the Washington Monument rising into the fog. I almost waited until after visiting the Lincoln Memorial before taking a picture of this, but if I've learned anything over the years of landscape photography, I know that when the sky conditions are right you don't wait. ⠀
⠀
I pulled my camera out of my backpack, and just when I was about to take a picture cropping out people in the foreground, I see these 4 women checking out the same view I was appreciating. I recomposed to include them in the frame and snapped this photo.
Oh, and when we finished with our visit to the Lincoln Memorial, the fog had lifted and this view was gone…